Click on the cover for places to buy Hopatcong Vision Quest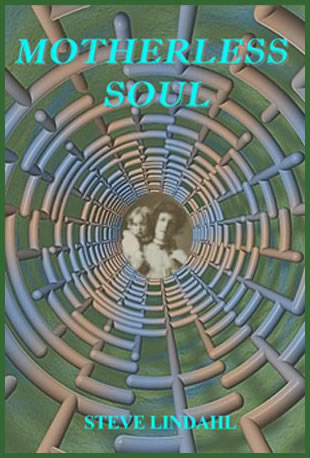 Click here for information about
Readings and Book Signings
.
Steve's Blog

Excerpts from the review of
Motherless Soul
on
Kerra's Book Club
-
Angels and Warriors
Click here for a listing of
Writers' Links
.
Emily Vinson's entire life was impacted by the loss of her mother when she was 2 years old. At 82 Emily contacts a hypnotist hoping to draw out hidden memories and discover as much as possible about the short time she spent with the woman who gave her life. Glen Wiley, the hypnotist, teaches her more about herself than she had expected. He helps her bring out memories of many past lives, including an experience that took place on a smoke filled battlefield. All of Emily's lives have had the same tragic outcome, the loss of her mother at a young age. Her soul is caught in what Glen calls circularity, meaning that the tragedy will occur again and again unless she can break the pattern. She and Glen must revisit her past lives and use what they learn to find the other souls who are part of the circle. They must use the past to change the future. Emily's stubborn desire to know her mother is realized in intricate and unsettling ways no one could have imagined possible.