Click on the cover for places to buy Hopatcong Vision Quest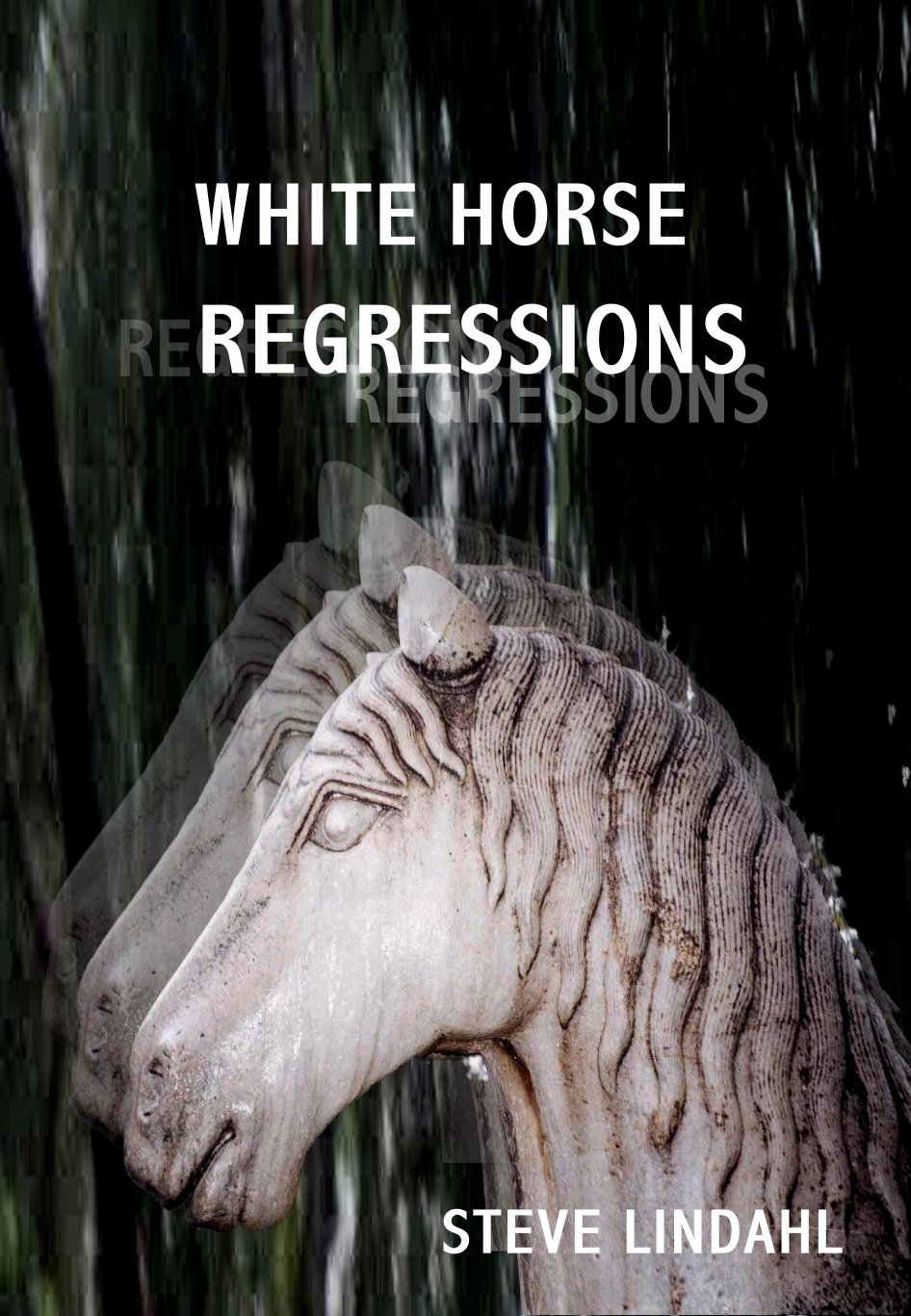 The following are links to interviews available on the internet -- Audio and Written:
Click here for WEHC interview on Poets and Writers.
Click here for Blog interview on Matthew Peters blog.
Click on the following image to hear the WFDD interview of Steve Lindahl, Ray Morrison, and Matthew Peters prior to their reading at Scuppernong Books on March 5, 2015
White Horse Regressions
Trailer
Click here for information about
Readings and Book Signings
.
Click here for Bookclub
Study Guide
Questions.
Steve's Blog

The soul is eternal, and no more so than in Steve Lindahl's White Horse Regressions. It's the story of a group of individuals destined to share their lives with one another throughout time, be it in ancient China during the Han dynasty, in 19th century London during Jack the Ripper's reign of terror or in a small town rocked by murder in present-day Vermont.

It's been almost a year since Hannah Hersman's girlfriend was killed and the police still have no leads, no suspects and no one in custody. Undeterred and longing for closure, Hannah calls in Glen Wiley, a renowned hypnotist, as a last resort. Glen quickly discovers that in a past life Hannah was a prostitute in Victorian London named Rose and her girlfriend was Annie Chapman, a victim of Jack the Ripper. In fact, many of Hannah's friends and acquaintances were similarly connected to her, not just in then London but in multiple lives and multiple places throughout history. And, in all these incarnations, their existence is tied to a murderous plot that Hannah and Glen must uncover to ensure their future lives can avoid the pain and misery of losing their loved ones.

White Horse Regressions is a compelling supernatural thriller that drops you down the rabbit hole and spits you out into the filthy streets of a not-too-long-ago London, the palatial estates of a long-forgotten China and the seedy underbelly of small-town America. It's a gripping tale and an interesting read that held my interest long after I'd finished it.

Patrick S. Lafferty, author of Anno Domina, Thinking Out of the Box, and Miller Time